2018
The World Coffee Museum has been officially opened in Buon Ma Thuot City Launching the new energy coffee:
Trung Nguyen Legend and Trung Nguyen Legend Capsule.

2017
Opening Shanghai Branch. Launching The E-Coffee: The special and specialized café chain<
– The energy coffee that changes life

2016
20th Anniversary of the Journey of Serving. Announcing Trung Nguyen Legend as the unified organization and its New Name, Mission, and Vision. Launching The Trung Nguyen Legend Café – The Energy Coffee That Changes Life, becoming the largest café chain in Southeast Asia. Give away 1.2 million life-changing books of the "Journey of Great Mindset" for free to Vietnamese youth from various fields.

2013
G7's the 10th anniversary, the 3rd year leading in market share and the most favorite brand.
The "Journey of Great Mindset" spread throughout the country with the "Ideas for Creating the Future" contest
and "The 2nd festival of Creativity for Viet Nam's Aspiration"; attracted 100,000 participants.

2012
Trung Nguyen Coffee is the number one brand in Vietnam with the largest number of coffee consumers. It is estimated that 11 out of 17 million Vietnamese households purchase Trung Nguyen coffee products. Launching the "Journey of Great Mindset" initiated by "The festival of Creativity for Viet Nam's Aspiration", attracted more than 50,000 participants at The Independence Palace, HCMC.

2010
Trung Nguyen coffee products are exported to over 60 countries around the globe,
especially the U.S, Canada, Russia, England, Germany, Japan, China, ASEAN, etc.

2003
On November 23, 2003, G7 instant coffee was introduced in the "G7 Instant Coffee Festival" at The Independence Palace which attracted thousands of participants. The highlight of the festival was the blind test asking participants to pick out their favorite instant coffee between G7 and a world's leading brand of instant coffee. In the end, G7 won with 89 percent of votes.

2001
Successful franchise in Japan, Singapore. Announcing the new slogan "Explore creative inspiration", Trung Nguyen won the love of consumers across the country
for its exceptional coffee that had been extracted from the finest quality coffee beans, using advanced technology and
unique inimitable oriental formulas, and blended with an intense passion for coffee.

1998
The opening of the first coffeehouse in Ho Chi Minh City was the first step in the formation of Trung Nguyen coffee shop chain in cities throught Vietnam and in other countries of the world.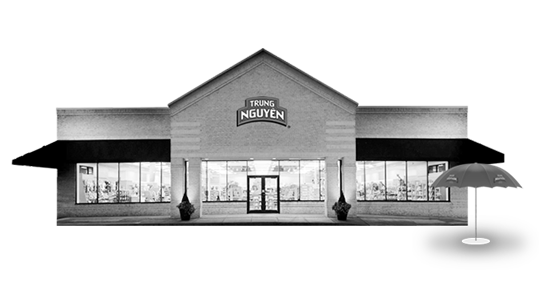 1996